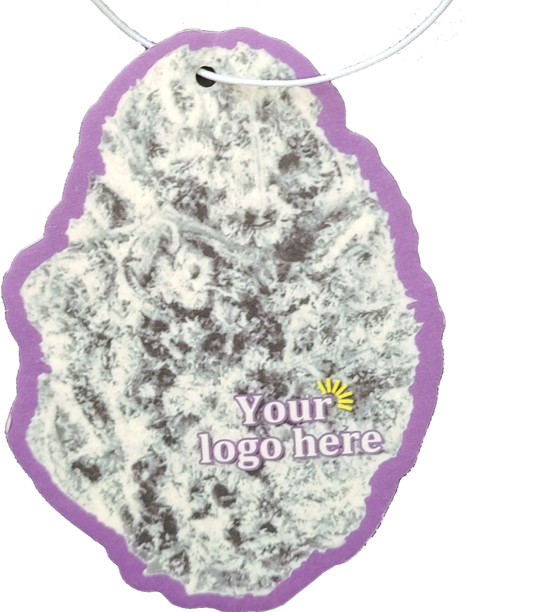 Custom Branded Air Freshener for Cannabis Companies
Stock cannabis air freshener or we can create a custom air freshener with your company's logo and flagship strain.
Be constantly present in your customers' thoughts every time they step into their vehicle.
Be the center of conversation as your customers' peers hitch a ride.
Give away free to Uber drivers and turn into a miniature advertising billboard for their countless passengers.
Packaging turns into rolling crutches and tray
Packaging can also have desired logo and info w/ custom orders.
Another constant reminder to your customer and friends where they got their flower.

Rolling crutches provided an extra feature to add product value.

Your customers are sure to appreciate 3 products in 1 that cannabis users have been known to purchase separately.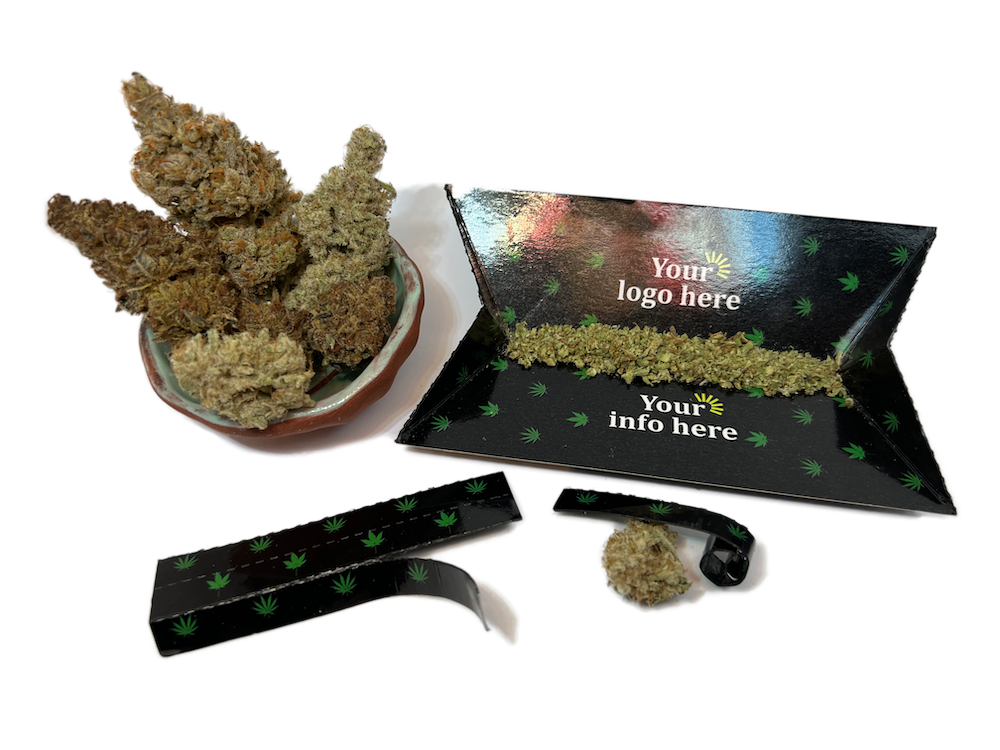 Make Your Mark.
Stop throwing away thousands of dollars a month on free merch and schwag just for your work not to be noticed.
Love M, Jane can take your advertising to a whole new level! Everytime they roll up their flower even if it's not from you.
Staying in front of your customers eyes everytime they sit in their car even long after their air freshener has lost its scent.
All of us in this industry love beautiful nugs, it's a great addition to anyone's vehicle and guaranteed to be a talking piece.
CONTACT US
Let us know what you need!